Our Practice
Making Colorado Springs Healthier Since 2013
At Springs Integrated Health, we break down health and wellness concepts into attainable goals. We provide you with simple, common sense tips to prevent disease and live a fuller, more well-rounded lifestyle.
To help you achieve your health and wellness goals, we offer the following services:
Chiropractic care that is specific, efficient and uses spinal correction to relieve symptom-causing irregularities in your spine.
At home physical therapy exercises to complement your in-clinic spinal correction procedures.
Nutritionist recommendations individually tailored to reduce toxins as well as balance your body's hormones.
Diagnostic services, like thyroid testing and hormone testing, that allow us to provide holistic healing and prevention.
Health talks and workshops so you're up-to-date on the latest information.
Resources to help detoxify your body so it can perform at an optimal level!
We strive to offer only the best holistic medical care in the world. Our philosophy is simple: deliver real, lasting results through simple, easy-to-follow solutions.
Contact us today to get started!
---
Dr. Tiffany Graham, DC
Even though she is not a native of Colorado Springs, Dr. Graham has always felt like this is home. Growing up across the country, summers were spent visiting family in Colorado Springs and adventuring in the nearby mountains. That is why, when the opportunity to move here and open up a practice in 2013 presented itself, she jumped on it immediately.
Dr. Graham's journey and commitment to health started as a young athlete. Her commitment to pursuing excellence eventually led her to accept a scholarship and play collegiate volleyball at Minnesota State, Mankato. In 2005/6 she was awarded with All-Region honors and even Minnesota State's "Top Female Athlete of the Year". Following college, she accepted an offer to play volleyball professionally in Spain for 2006-07. Her passion for athletics eventually turned into a passion for health and a calling to help people live to their God-given potential.
Chiropractic became the obvious choice to live out that calling, as she had been adjusted regularly since 5 years old, experiencing the benefits of having a healthy spine and nervous system, recovering quickly from injuries and sickness. She hopes to lead families, especially women, to lead and enjoy healthier lives through chiropractic and addressing the three T's (trauma, toxins, and thoughts).
---
Dr. Jonathan Gallen, MD
Dr. Gallen is a Board Certified Fellowship trained Anesthesiologist with 29 years experience in the private sector. His training includes Boston University Medical Center and New England Medical Center Boston MA with fellowship in Cardiac Anesthesia at Baylor College of Medicine in Houston, Tx and he is highly skilled in all aspects of patient care including pain, general anesthesia and regional anesthesia. While he is actively practicing in Denver, Colorado he is the overseeing medical doctor for Springs Integrated Health.
---
Dr. Nick Grady, DC
Dr. Nick is a Colorado native; completing his undergraduate and graduate work at Cleveland University in Kansas City, earning his Doctorate of Chiropractic in 2016 before now becoming the main doctor at Springs Integrated Health. He specializes in treating the entire family, but really enjoys helping kids and elderly patients. Dr. Nick's freshman year in high school he was adopted by an amazing couple that completely changed he and his brothers life, showing him what he was truly capable of. His new parents showed him the structure he never had, helping him graduate high school with honors. This lit a spark in Dr. Nick's heart to want to give back and help as many people as he possibly could, just as his new family had for him. The career that allowed his new father to do this was Chiropractic, and it is the career path that chose Dr. Nick as well.
During his free time he enjoys spending time with his wonderful wife Jennica, and their daughter Ava. As a family they enjoy hiking, snowboarding, disc-golf, board games, reading, movies, and so much more!
---
Shelly Messerly, PA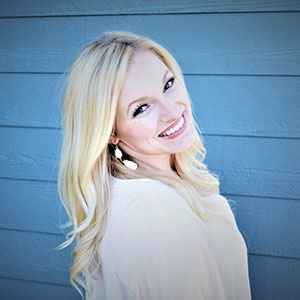 A board-certified Physician Assistant with a huge heart and ready smile! She can remember the exact moment she decided she wanted to learn about medicine, in 7th-grade band class. The class was watching
"Channel One News and Announcements" and there was a segment on an orphanage in Africa. The reporter talked about the hardships those children were facing with malnutrition and disease. Shelly sat with her flute on her lap and tears in her eyes and decided at that moment that she wanted to be able to live a life helping others with nutrition and medicine.
She earned a Human Nutrition bachelor's degree from Southern Utah University and her Masters of Physician Assistant studies in Mesa, Arizona. During that time, she went on several mini medical/service missions to Panama and Mexico, and since then she has practiced in family medicine and functional medicine, treating things from acne and hypertension to food allergies and hormone imbalances. She has loved every second of it!
She married the love of her life who is now an attorney for the Air Force. They have been living on the air force base in Minot, North Dakota and are excited to now make Colorado Springs their home. Shelly and her husband have three beautiful children and a spoiled white cat. In her spare time, Shelly loves to paint watercolor, play the piano (she gave up flute long ago!), and teach ballet at the local dance studio. She can't wait to put down roots with Springs Integrated Health starting June 1, 2018!
---
Jade, Office Manager
As a Colorado Springs native Jade has been an active member of the community. She brings with her a bachelors degree in Leadership Communication from the University of Colorado and management experience. She joined the Springs Integrated Health team back in August of 2016 but was seen as a patient for much longer prior to her employment.
Outside of work Jade spends her time enjoying the beauty that Colorado provides for us with her fiance Shane, their new son Jameson and little Yorkie Peanut. She also has a significant passion in helping women in our community feel empowered to leave abusive situations through her relationships with CSPD and TESSA. As well as helping all staff members under her and patients that come in our doors seek and achieve the lifestyle that they have always dreamed about.